Strongfelt Studio
The STRONGFELT STUDIO at the artist's home is located in the Chestnut Hill Historic District, just blocks north of downtown Asheville, NC, recognized nationally for its arts, food and outdoor culture. Functioning as the creative space for STRONGFELT works of Lisa Klakulak, the studio is repurposed into a teaching environment for scheduled workshops. Klakulak welcomes participants of all levels to her courses and small class numbers (a maximum of 5 depending on the course subject) guarantee individualized attention.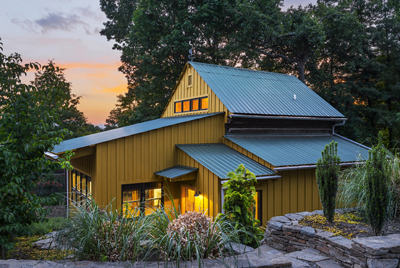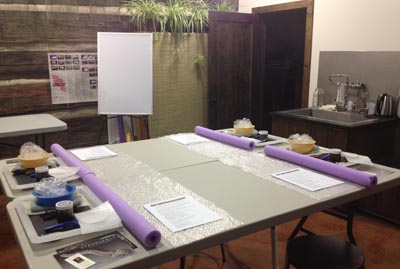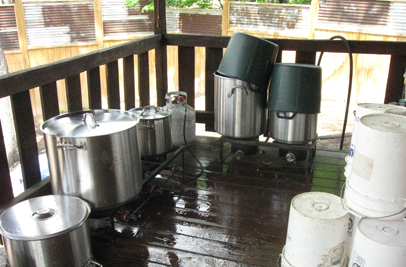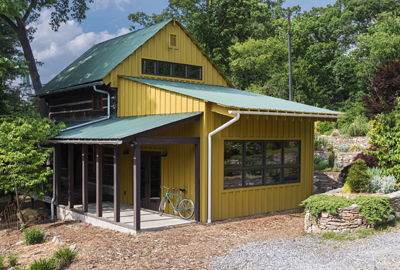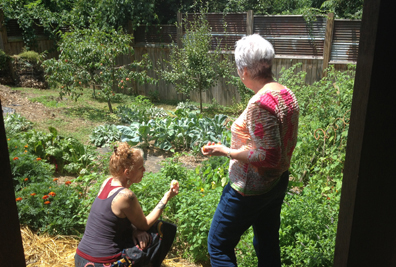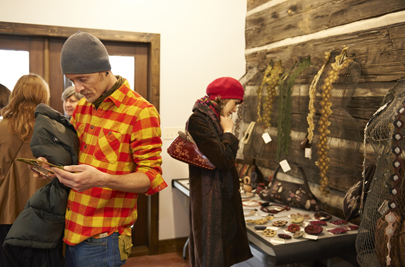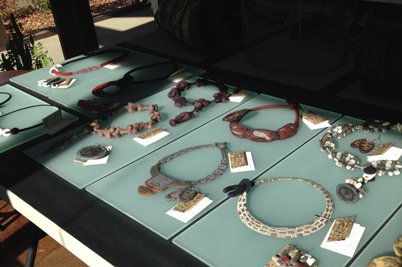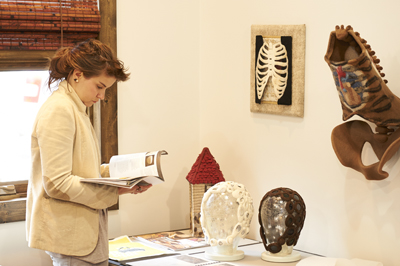 3 day course = $450 or 10% disc = $405
4 day course = $550 or 10% disc = $495
A deposit of 50% of tuition is due upon enrollment to hold your place with the remaining balance due 30 days prior to the start date of the course. A 10% discount will be given to those who pay the full tuition at enrollment.
Please arrive no earlier than 8:45 AM and depart by 4:15 PM. We will break from 12-1 for lunch and you will have access to a fridge and may stay in the studio during this time or make arrangements to dine in town. Asheville has an amazing spectrum of independent restaurants and shops as well as a variety of housing options including bed & breakfasts, hotels and a hostel within blocks of the studio.
ENROLLMENT
Please send an email through the CONTACT link on the website with the STRONGFELT STUDIO WORKSHOP date, your full name, address and phone number. Detail whether you will be paying the full tuition to receive the 10% discount OR making two payments of 50% of the tuition and if you will be paying by check/credit card/paypal. I will respond to confirm your space and process your payment and if applicable, will provide the date by which the remaining tuition must be paid. A course material list will be sent out one month prior to your class detailing what materials, if any, you need to bring, what materials will be available for purchase during the course if desired and if there is a material fee to be paid at the class. This fee generally ranges from $10-$25 depending on the course. THANK YOU for your interest and I look forward to welcoming you to my studio!
REFUND POLICY
Paid tuition (minus a $50 non-refundable fee) will be refunded only in the case of participant cancellation 30 days prior to the start date of the course. If cancellation occurs within 30 days of the course, paid tuition can be credited toward a future scheduled course when space is available.  Workshop tuition credit must be used within 1 year of the beginning date of the course in which the participant was enrolled. After such date, tuition credit is forfeited. STRONGFELT course cancellation will be avoided by all means possible, but in the case of such, all tuition deposits paid will be reimbursed in full. STRONGFELT is not responsible, however, for losses participants' may incur as a results of housing and flight bookings. Participants are asked to wait to make non-refundable bookings until notification that the course will run.