During my time at the Hambidge Center, I became rather keen on the idea of seeking out artist residencies, the traveling to reside and make work as well as situating among other artists. It has been many years since I have had a residency and I forgot the goods offered and found some goods a little different at the Hambidge.
1. I was not habituated to the studio space or locality and therefore I was offered new perspectives on space, light, color, texture, etc, as well as culture and history. Not unlike inspirations while traveling, however, I had a designated space for processing this new information and making there and then, rather than waiting until I got back home to my studio.
2. I was able to stay focused on the direction chosen, not distracted by being in my home studio with thoughts of what type of cabinet I need to build there to organize that, the handful of other studio projects I have in the works, the yard work that needed to be done, and the emails.
3. I had expected isolation and I know isolation well from my own studio practice, however, I found myself socializing in a way not common in my daily routine. For one, sharing dinners with a group of nine and two, discussing my creative endeavors among a group equally invested, yet diverse, in their art form. There were writers of fiction, non-fiction and art criticism, a photographer, a painter, an installation artist, a tapestry weaver and a musician in our mix and each, at some point in the residency, presented their work to the others.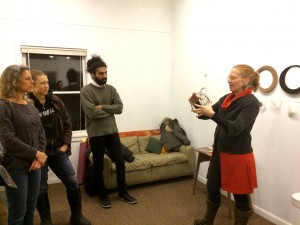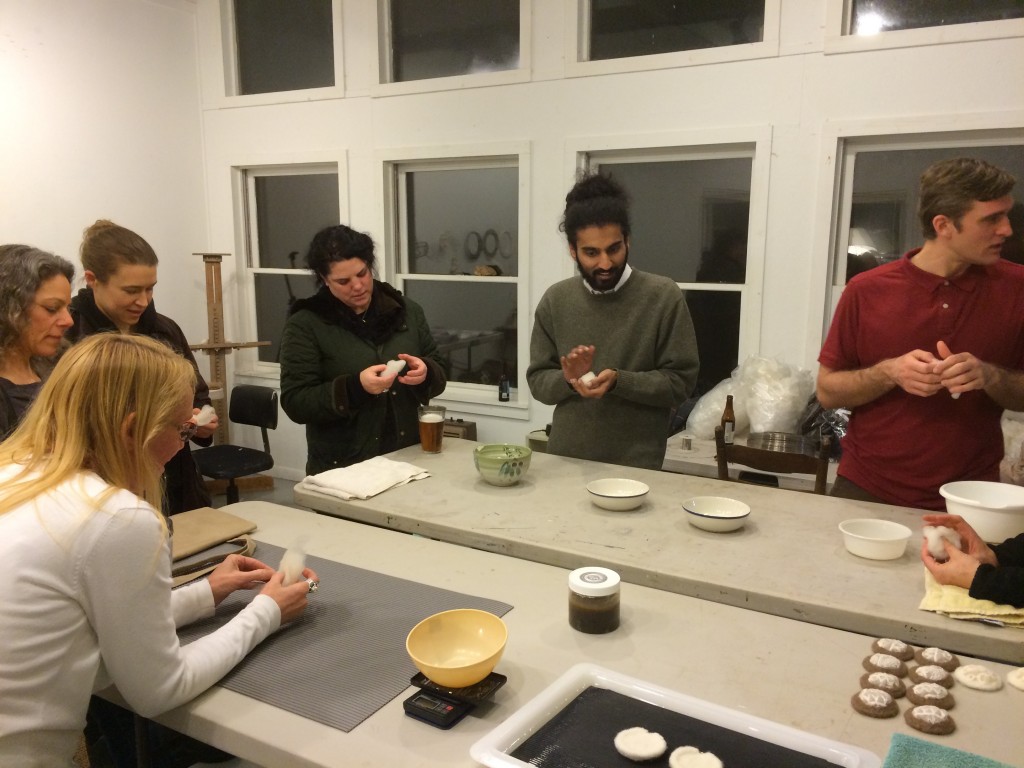 Pictured here, I invited the other residents to the Fisher house, where I lived and worked, to see what had come to fruition during my time at the Hambidge Center and to get their hands a little wet in the felting process! My gratitude to Tommye Scanlin for sharing these pictures with me, to all the residents and staff for your interest in my work and for continuing to wonder.