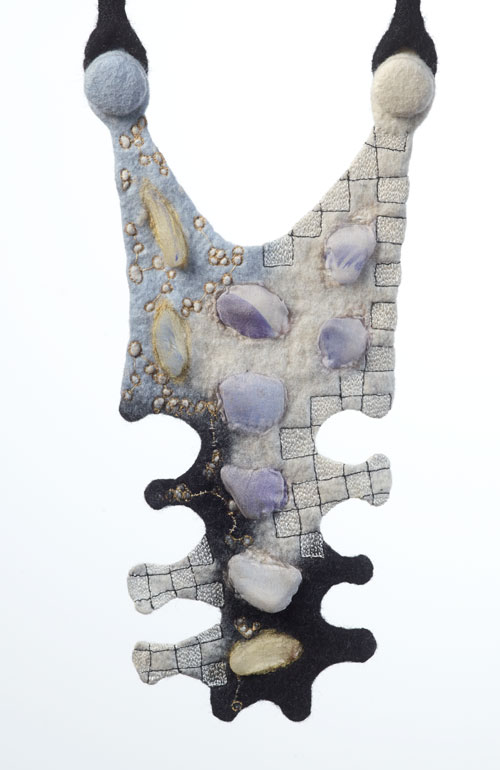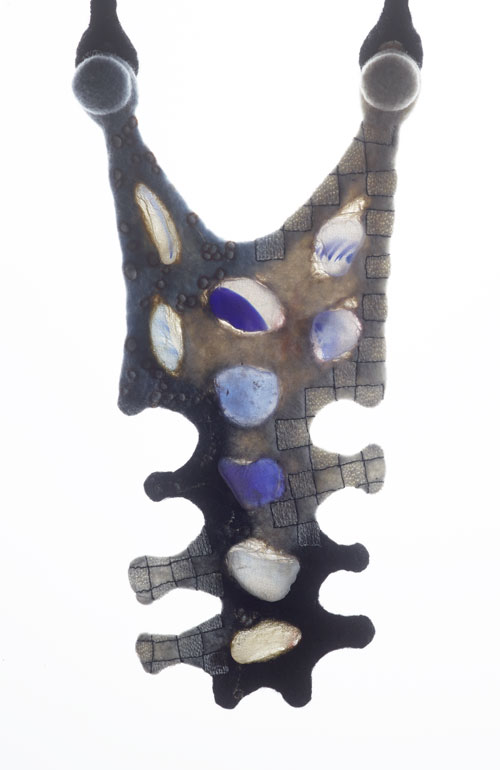 Here are images of the finished surface composition of the chest piece. The image on the left is opaque being lit from the outside, revealing how it would appear to someone viewing it on the wearer. The image on the right is backlit revealing the colors and patterns of the Murano beach glass suspended in the silk compartments.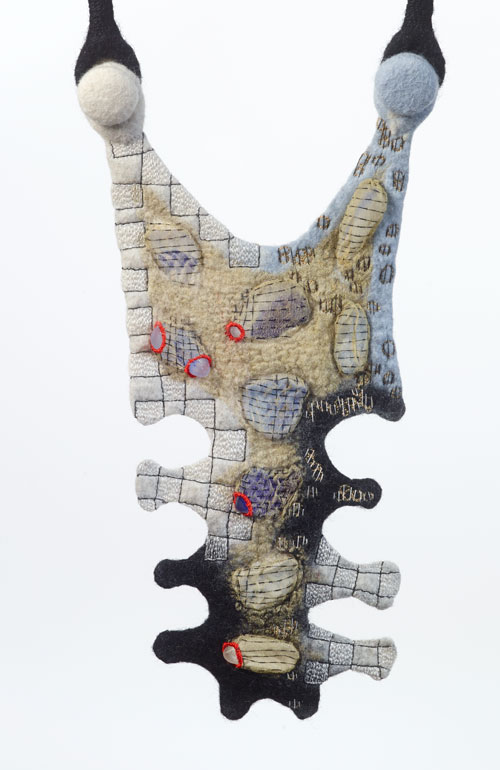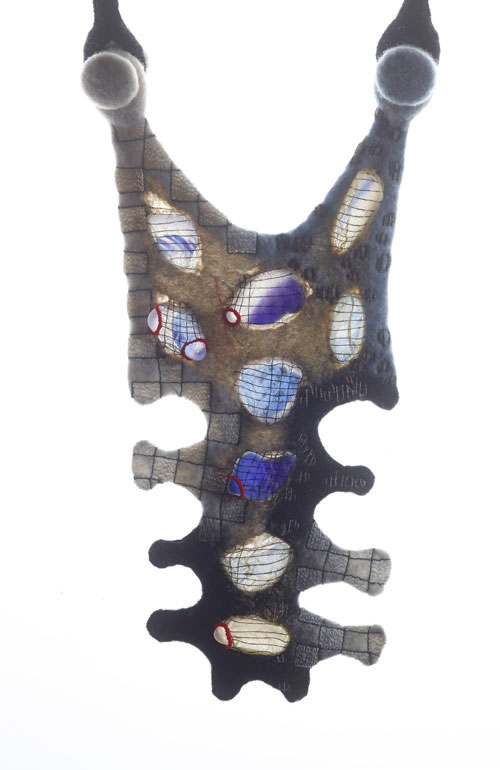 This second set of images are of the backside of the chest piece. The distressed silk chiffon/tissue and the mending efforts to repair it are against the wearer's body, unseen to those looking at the person . The image to the left shows the page surface as lit from the front and the image to the right shows the piece back lit with all the stitched grids.
For context of this project please read my first posting and those that followed about the DHG Charity Project in STRONGFELT's Blog, INTRIGUE.