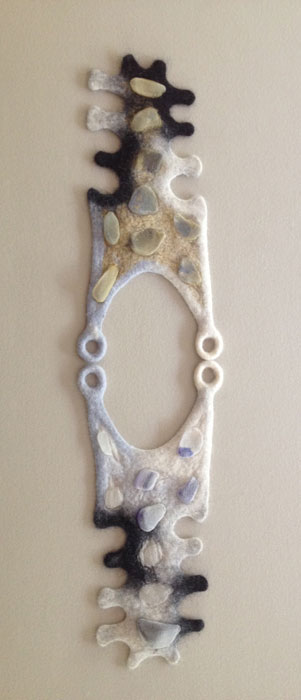 I had decided the piece didn't feel strong enough  with only a focus piece to lay on the chest of the wearer. I wanted the piece to feel more like wearing armor and having a fence or a stone wall of glass on either side of the heart would create that expression. Therefore I made a chest and back piece as seen here laying flat on my studio table. The space between the chest and back piece is too small to have the necklace encircle the neck, so the next strategy of making was creating the clasping mechanisms to join the two pieces into one….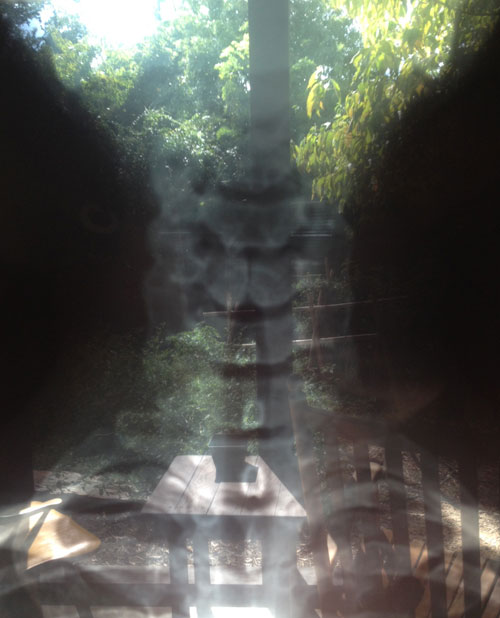 During the making of this piece for the DHG Charity Project to benefit the Anna Meyer Children's Hospital, I have been struggling through issues with my neck muscles and cervical vertebrae. As we are influenced by our environments and experiences, it wasn't surprising to see how the daily visualizing of my spine and efforts to deduce the issues and heal have influenced the making of this piece. I had x-rays of my neck taken and as I was looking at them through my studio window into my backyard, this connection became clear and I decided on the title of the piece, Reparation.
For context of this project please read my first posting and those that followed about the DHG Charity Project in STRONGFELT's Blog, INTRIGUE.